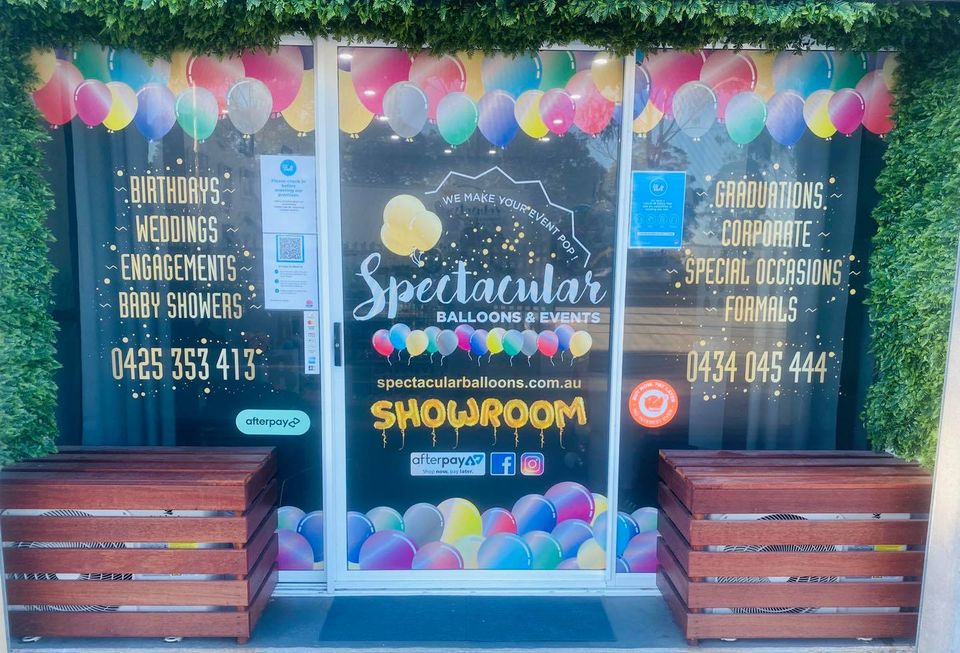 Number of Stamps
10 Stamps
Card Configuration
10 Stamps = 20% OFF
On Joining = 10% OFF
On Birthday = $20 OFF
Industry
Shopping, Gifts, Events
About
Spectacular Balloons & Events creates balloon arrangements for any occasion:
Baby shower
Wedding
Birthdays
Special events
Grand openings
Corporate Events
Spectacular Balloons is based in the NSW Central Coast. We are passionate people who love creating inspired and special events! Our designs are innovative and simply stunning. Whether for a wedding, corporate function or other special event, Spectacular Balloons will work with your personal style as a starting point to create an unforgettable event for all the right reasons.
No matter if your event is a fundraiser, corporate event, grand opening we organise and make any event a night to remember!
We love to style any special occasion, from birthday parties, baby showers, New Years Eve Party's, anniversaries… and more.
Showroom
Unit 10/2 Warren Road
Warnervale, NSW
Australia 2259
Tel: +61 434 045 444
Email: [email protected]
SHOWROOM HOURS (By Appointment Only)
Christmas Break: Closed From 16th Dec – 10th Jan 2020
Monday – Friday: 10:00 am to 2:00 pm
Saturday: Closed
Sunday: Closed
Public Holidays: Closed