Number of Stamps
5 Stamps
Card Configuration
5 Stamps = $30 Cash Voucher
Reward
Collect 5 stamps at Machan's Kitchen and receive a $30 Voucher as a reward! Thats right $30 to spend the next time you dine in on their delicious Tamil Cuisine!
Earn a stamp every time you spend $30 or more.
Extras
Birthday Reward = Free Birthday Biryani
Industry
Restaurant, Indian Food, Food & Beverage
Business
Well-known Indian restaurant serving Tamil cuisine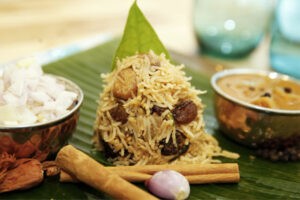 About
We ensure every dining experience with us brings you an indelible experience of your life time.
We serve authentic Tamil cuisines in a contemporary ambiences. On the menu, we have the handpicked classic dishes from different regions of Tamil Nadu.
Come, fall in love, with the real taste of Tamil cuisines. We serve you recipes with unique blend of spices that have evolved over the centuries perfected by time. We home the sages of chefs, casting the magic of authentic techniques of Tamil culture and tradition.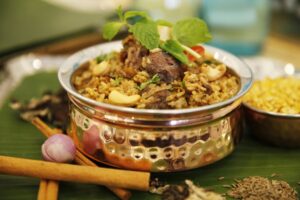 Location
74 Race Course Rd, Singapore 218574
Phone: +65 6291 2526
Website