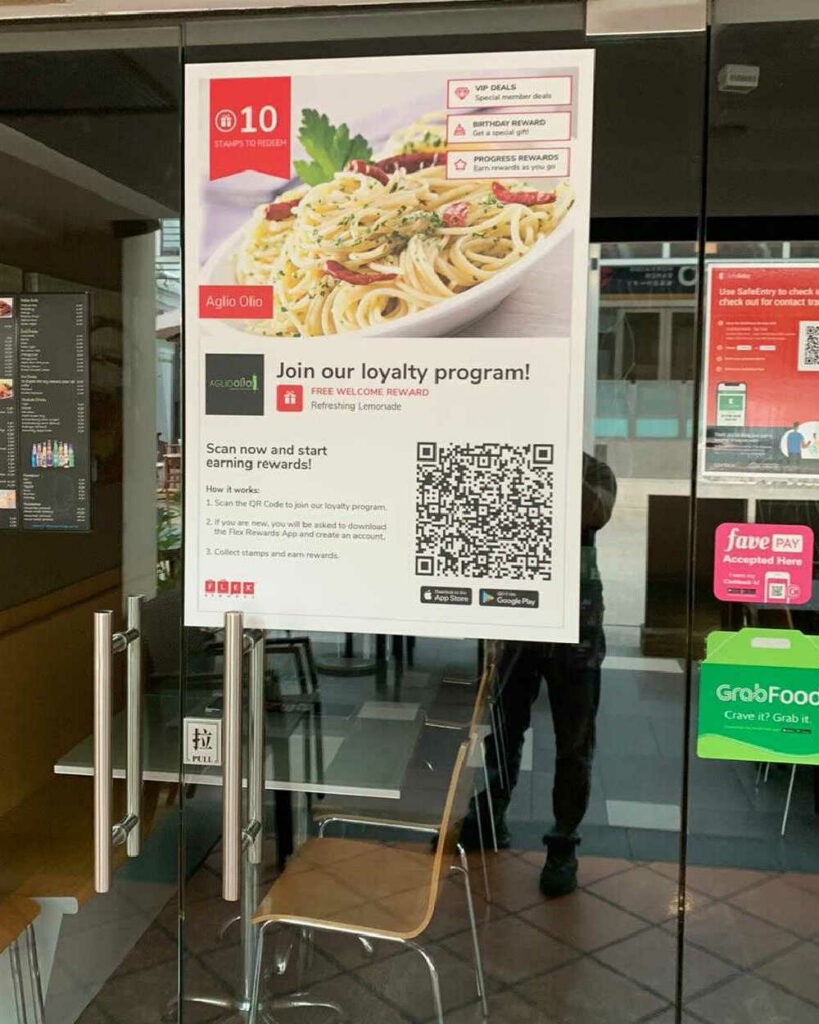 Number of Stamps
10 Stamps
Card Configuration
5 Stamps = Free Chicken Wings
10 Stamps = Free Bacon Aglio Olio
Reward
Every time you purchase a main, you receive a stamp. Collect 10 stamps and get FREE Bacon Aglio Olio!
Extras
Welcome Reward = Free Lemonade
Birthday Reward = Complimentary Main
Industry
Restaurant, Italian Food, Food & Beverage
Business
Italian restaurant with 2 popular venues
About
It's time to taste something different, something extraordinary, yummy, well prepared and specially made to grant a new and exciting feeling to your taste buds. At the Aglio Olio Restaurant, we take pride in being the first restaurant to make exciting culinary dishes, localizing our pasta and Italian cuisine with a Singaporean twist.
Locations
3 Pickering St, Singapore 048660
Phone: +65 6327 3622
2 Science Park Dr, Singapore 118222
Phone: +65 6266 0643
Opening Hours
MON – SAT: 11.00am to 10.00pm
SUN & P/H: CLOSED (Aglio Olio Bistro open on Sunday)
Bookings
https://aglioolio.com.sg/reservation/
Website