Loyalty Card Program

Scan or tap code to add loyalty card
Number of Stamps
5 Stamps
Card Configuration
5 Stamps = Free Salted Egg Crayfish
Reward
Collect stamps and be rewarded at Le Xiao Chu 樂小厨! Whenever you spend $50 or more you will receive a stamp, collect 5 stamps and receive Salted Egg* Crayfish for free!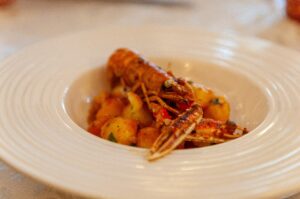 Industry
Restaurant, Asian Food, Food & Beverage
Business
Chinese restaurant with 3 popular venues
About
Welcome to Le Xiao Chu 樂小廚! Here at our relaxed restaurant we specialize in serving mouthwatering and authentic Chinese cuisine to the food lovers of Singapore. We love nothing more than cooking up a flavorsome storm and offer a wide variety of dishes that everyone will love. Be sure to keep an eye out for our signature specialty – clay pot seafood porridge – it's well worth a try, in our humble opinion. So if you love Chinese cuisine as much as we do, come and pay us a visit – our talented team can't wait to serve you!
Locations
Le Xiao Chu 樂小廚 MacPherson
470 MacPherson Rd, Singapore 368188
Phone: +65 6920 3863
Le Xiao Chu 樂小廚 Sumang
Sumang Walk, #01-01 Blk 322, Singapore 820322
Phone: +65 6814 3863
Le Xiao Chu 樂小廚 Boon Lay
18 Boon Lay Way, #01-98 Tradehub 21, Singapore 609966
Phone: +65 6455 3863
Website
https://www.facebook.com/LXCMacpherson/