From offering digital loyalty cards to special promotions, most restaurants and cafes want customers to keep coming back. Still, knowing which customer retention strategies will convince them to return can be difficult.
Don't worry; we're here to help! Here are some of the top ways to increase customer engagement and retention at your restaurant or cafe.
What is customer retention?
Customer retention is the process of keeping customers coming back to your business. It's a key part of customer satisfaction, and it can help build long-term client loyalty and brand awareness.
Many businesses will focus on acquiring new customers, but they don't pay as much attention to retaining their existing ones. Still, if you work hard at retaining customers, you'll find that it has numerous benefits.
Why customer retention matters
When a 5% increase in customer retention is capable of improving a business's profits by up to 95%, there is no reason why you shouldn't be focusing on this crucial metric.
Restaurants and cafes that regularly welcome returning customers using loyalty programs and other retention strategies can:
Encourage word-of-mouth marketing between customers and their personal circle

Reduce costs associated with conventional marketing methods, as they already have a recurring cycle of business

Reduce the time spent on customer acquisition and upselling

Gain valuable feedback from their existing customer base
Top Customer Retention Strategies
1. Use a customer relationship management software
A customer relationship management (CRM) software is one of the most effective ways to create a long-lasting relationship with your customers. It helps you manage customer data, track customer interactions, and more.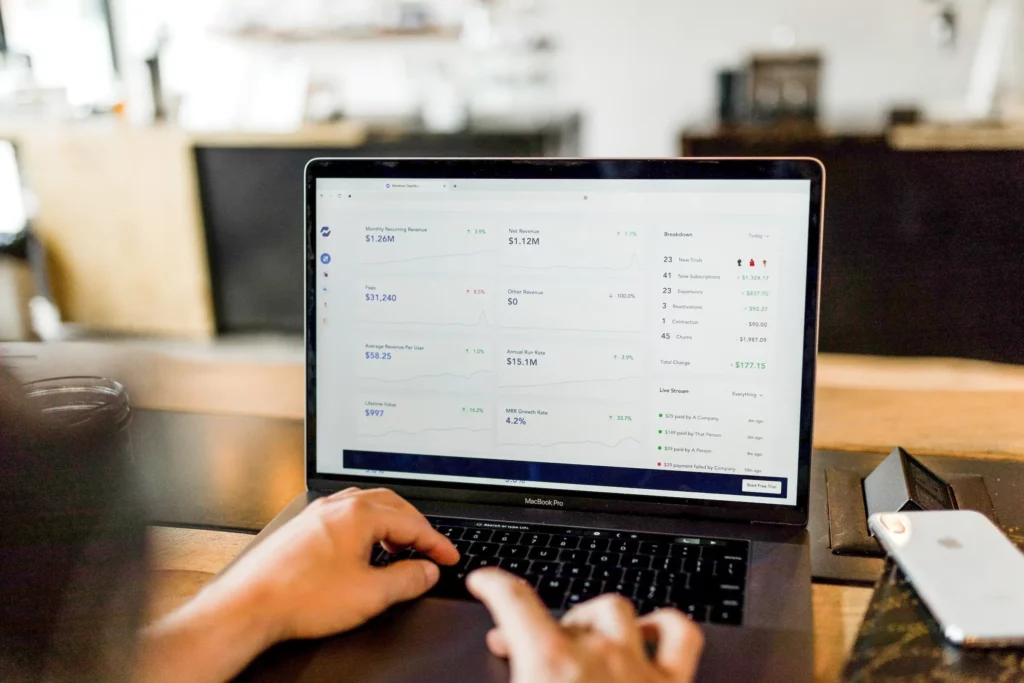 Benefits of using a CRM software include:
Better customer service: A CRM system will help you identify your most valuable customers and provide them better service through personalized, relevant offers based on their preferences. This will improve their satisfaction levels and increase retention rates.

Enhanced communication: A CRM system can automate your marketing processes, enabling you to reach out to customers in a more timely manner.

Improved sales performance: A CRM system can be used to measure the effectiveness of your sales team's efforts. It helps you identify opportunities, plan campaigns, and measure their performance once executed.
2. Create a loyalty program using digital loyalty cards
Another powerful way to retain customers is to create a loyalty program, which can boost customer lifetime value by 30 percent. Using a digital stamp card, clients can redeem discounts, free items, and more when they return to your business.
Though physical cards are still useful, a digital loyalty card can help you make the most of your program through:
Simplified rewards: You can easily track how often your customers visit your restaurant or cafe and reward them with discounts for returning frequently. For example, if they come three times in one week, they get $5 off their next meal!

Convenient setup: It's easy for both customers and businesses, as the customer doesn't have to carry around anything except their phone (which they already have). All they need to do when paying at checkout is scan a QR code, which will add their order as part of that day's purchases. Furthermore, you won't need to pay for physical materials like paper stamp cards.

24/7 customer access: Finally, one of the biggest benefits of a digital loyalty program is that it allows you to reach your customers at any time via mobile app, increasing your flexibility when it comes to marketing.
3. Release consistent promotions and special offers
Promotions and special offers are also a great way to increase customer loyalty, as they provide an incentive for customers to return frequently. For instance, a common practice is rewarding customers who spend a certain amount of money in one visit with a discount or perk, such as 10% off their purchase if they order a coffee and a pastry.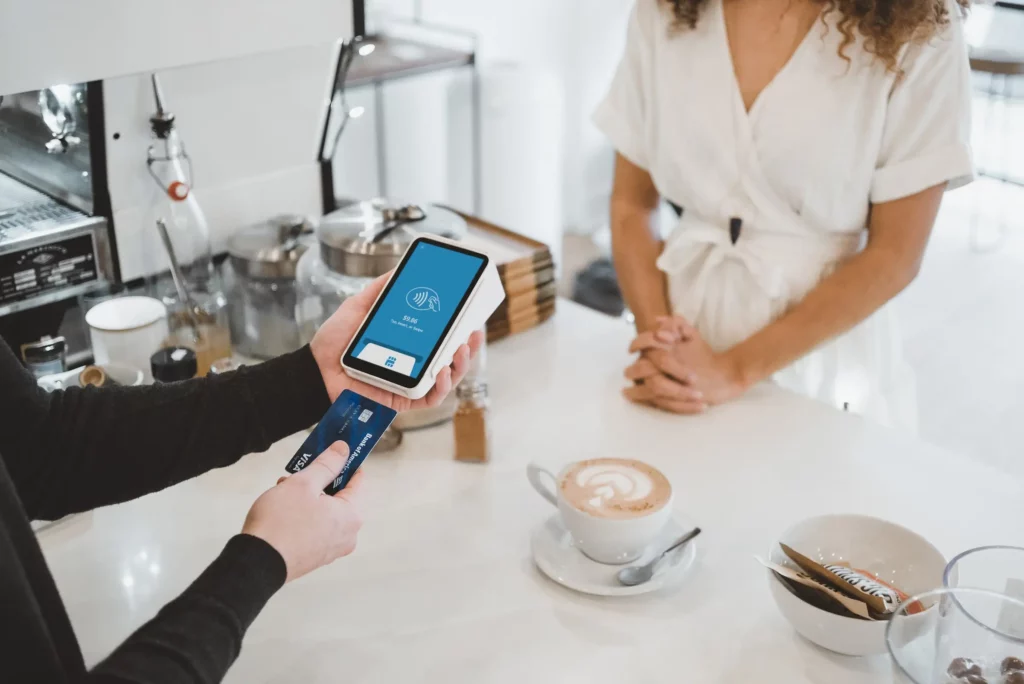 You can even combine this strategy with some of the others we've listed: a CRM can help you send emails to your customer mailing list each time you have a promotion, your digital loyalty card app can send customers special offers—the sky's the limit.
4. Respond quickly to feedback on social media, Yelp, email, and more
If someone has a genuine problem with something you've done or served at your restaurant or cafe, responding quickly can show them that you care about what they think and are willing to take it into consideration as you improve your business.
And even if a comment is negative (which they often are on Yelp), responding politely and professionally can help turn a disgruntled customer into one who's willing to give your establishment another try.
Of course, positive feedback is just as useful. By tracking which aspects of your business customers appreciate the most, you can focus your efforts on maintaining and improving them as you grow.
5. Be active on social media and engage with your customers
Finally, social media is an excellent (and free) way to get your restaurant or cafe in front of potential customers. You can post pictures of the food you serve, updates on special offers and coupons, and answer customer questions. To increase your audience on each platform, you might even consider offering a special discount to people who follow you: 5% off for a follow on Instagram, TikTok, Facebook, etc.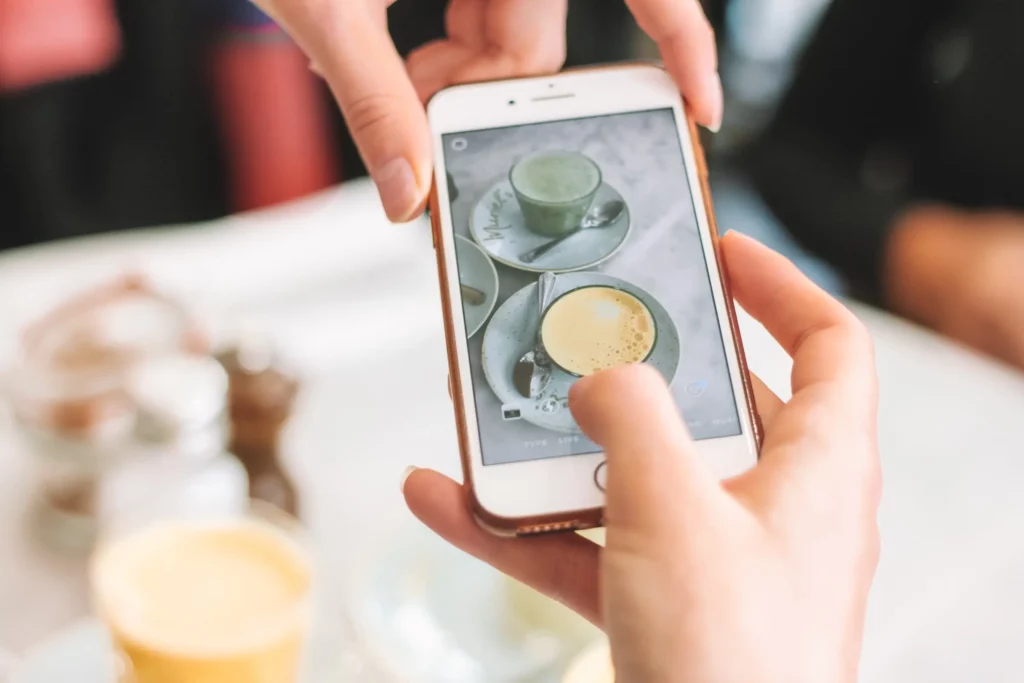 Still, keep in mind that you'll need to do more than post a picture once a month and forget about it until your next update. To keep your customers engaged and maintain your brand's visibility, you'll need to post regularly and respond to comments, questions, and other feedback.
Customer retention should be a top priority for all restaurants and cafes, especially considering its long-term benefits. By following the tips and strategies outlined above, you can ensure your business has a recurring profit cycle and keep your customers coming back again and again.
If you're interested in making the most of your retention efforts, Flex Reward's simple and effective digital loyalty card is the only solution you need. Click here to get started!