L&M Seafood Restaurant Case Study
L&M Seafood is a popular fast-food Halal seafood restaurant with 4 outlets located in Bukit Batok, Keat Hong, Sengkang and Bedok. Their business consists of a combination of dine-in, take-away and delivery services. L&M uses popular food delivery platforms Grab & Food Panda.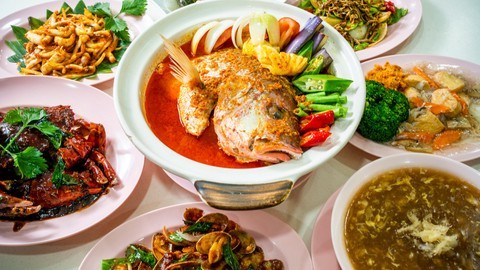 Why were you looking for a loyalty program?
Previously, we used a physical stamp card system. We stopped using it because it was very troublesome. We couldn't see results. Customers had many disputes about their stamps and lost cards. Outlet managers wanted to get rid of the physical stamp card system. They all wanted some sort of loyalty program, but wasn't aware of a digital loyalty program.
Why did you choose Flex Rewards?
Flex Rewards looked very easy to use and hassle free. We weren't asked to pay for any hardware like an ipad or scanning machine. We could just set up the whole system very quickly with a paper QR Codes displayed on tables. We actually captured most of our customers using the takeaway and delivery flyers which is great because now we know who have been ordering our food from Grap and Food Panda.
What results have you had?
We signed up about 500 members in the first couple of months. It was very quick. We can see customers coming back and asking for their stamps. Many reward redemptions have been done within a few months since launch.
Our outlet managers have given positive feedback about this program. They say it's very easy and straightforward to use. They liked how customers can just scan the QR code and get a stamp so there are no delays at the cashier. The best thing is that there are no more complaints or disputes about stamps or prizes anymore.

Mr. Wong, Director, L&M Seafood