Loyalty. It's a funny word, really. Webster's dictionary defines it as "the quality or state of being loyal." But what does that really mean? Is it a feeling? An action? A decision?
Well, for businesses, loyalty has always been about customer retention. Keeping the customers you have and enticing them to come back, again, again…and again. In the early days of business, this was done with physical punch cards. Get so many punches, and your next drink or sandwich is free!
It was an excellent way to keep customers coming back, but there were a few problems. For one, those cards could be easily lost or forgotten. And two, you had to remember to bring the card with you every time you made a purchase. If you had a memory of a goldfish, good luck.
Enter the digital age, and suddenly, those problems vanished—no more physical cards to lose or forget. And no need to remember to bring anything with you—your loyalty card is now stored on your smartphone via a digital stamp card. With it, the endless search for lost or forgotten cards is a thing of the past. Instead, just open up your phone, and voila! Your loyalty is recorded.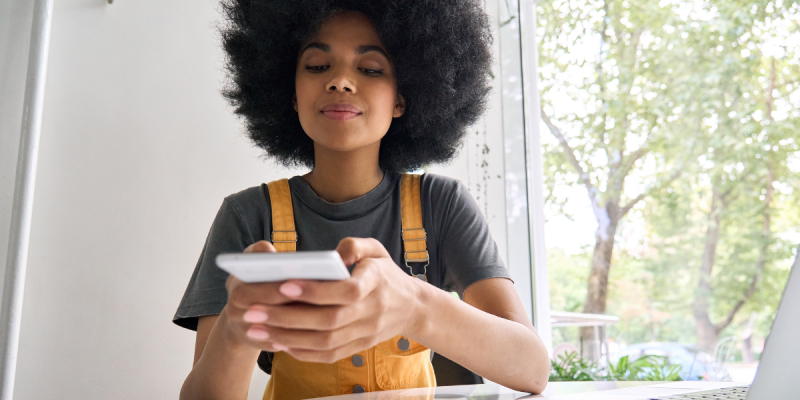 But with so many options out there, business owners are beginning to get lost in a sea of digital stamp card apps. An ocean of 1s and 0s. A tide of… well, you get the idea. The point is, it can be hard to know which one is best for your business. So, which virtual punch card should you choose? Or better yet, which one will your customers actually use?
Don't think too long—we've done the legwork for you and compiled a list of the top ten digital stamp card apps. Take a look and see which one is the best fit for you and your customers, then make the loyalty decision that's right for your business.
Let's kick things off with Flex Rewards, shall we?
Flex Rewards is a digital loyalty card that allows businesses to reward their customers for repeat visits. Customers can either scan a printed QR code at the store to collect a stamp, or give their name or number to staff behind the counter.
The incredible thing about Flex Rewards is that no app download is required to collect stamps. Customers just use their phone camera and the rest is handled by the phone's browser. This makes Flex Rewards an excellent choice for businesses that want to reward customer loyalty without making their customers download yet another app. However, to ensure that Flex caters to both those who want an app and those who don't, customers can find the Flex Rewards app in both the App Store and Google Play.
Flex Reward makes it easy for customers and businesses alike, with a comprehensive, easy-to-use platform that doesn't require a lot of tech know-how. All staff need to do is show a printed QR code at the register. No need for customers to open up an app, no need to fumble around with scanners, no need for anything except the QR code on the counter.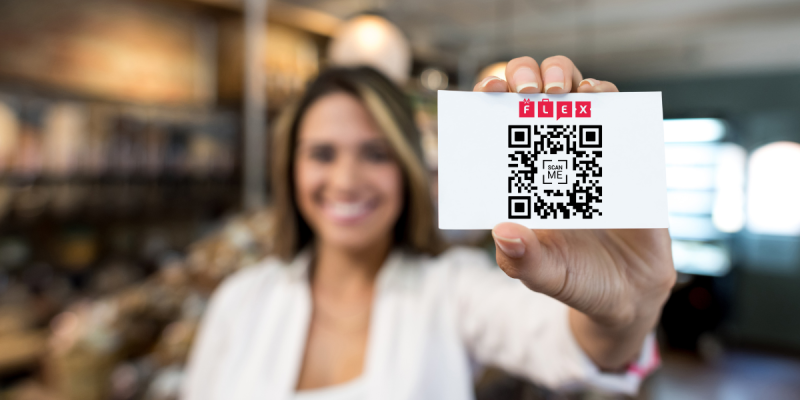 Flex Rewards - The Features
An incredibly user-friendly system combined with no sign-up fees? Flex Rewards is quickly making a name for itself in the digital stamp card world, but that's not all this digital stamp card offers. Here are some of our favorite features:
• Unlimited loyalty members
• Add up to 6 venues
• Digital stamp card
• Merchant companion app
• QR codes
• Joining displays
• Welcome rewards
• Birthday rewards
• Referral rewards
• Airdrop rewards
• Loyalty rewards
• Mobile push notifications
• Download membership data
• Weblinks for social media
• Real-time analytics
• 24/7 friendly and helpful live tech support
• Click here for a full list of features!
How Does Flex Work? Is it Worth It?
As we mentioned above, with Flex, all customers have to do to join and collect a stamp is scan a QR code. Just a single scan. Once that's done, a member of staff needs to see a success screen on the customer's phone (or hear the "success" bell sound) to confirm that the stamp has been awarded.
Flex Takes User-Friendly to a Whole New Level
We've talked about how user-friendly Flex is for customers, but it's also super user-friendly for businesses. The Flex system is just as easy to use on their end. After signing up for Flex Rewards, they will be given a unique QR code to display at their venue. Any authorized member of staff can then log in to the Business Dashboard for a full overview of total members, stamps, rewards given, and redemptions. They will also see analytics that break down member data by sticky and VIP. • Sticky members have returned at least once since joining your program • VIP members have returned multiple times since joining your program
Enrich Creativity with Stunning Templates
To create new promotions and flyers, Flex offers beautifully-designed templates that can be customized with your brand colors and logo. They also offer a wide range of integrations so businesses can automate their loyalty program, making it easier than ever to reward customers for their commitment to your brand.
Unleash the Companion App
If you thought that the above wasn't enough to help your business succeed, we've saved the best for last; Flex also offers a Companion App for businesses. This app presents a web portal that allows staff to look up customers, add stamps, and redeem rewards from any tablet, laptop, or phone. It can be accessed from any browser and doesn't need to be downloaded, ensuring that any and all of your staff can use it with ease. We could go on and on about all the reasons why we think Flex Rewards is the very best digital stamp card platform out there, but we'll let you find out for yourself. Click here to head to the features page, and learn more about all of the awesome things Flex Rewards can do for your business.
Keeping things as straightforward as possible, Flex only offers one pricing plan: $36 per month, with no sign-up fees. This price gives businesses access to all of Flex's features, as well as 24/7 live tech support—something that is essential for small business owners, or for those who might not have a lot of tech experience.
Flex also offers a free startup package for new businesses which allows unrestricted access to the system until businesses signup their first 50 customers. As there is no time limit on reaching your first 50 customers, this is a great option for small and micro-businesses who aren't ready to commit to a paid plan.
Flex also offers a 30-day free trial so businesses can test out the system before committing to anything. You can begin yours by clicking here.
Now that we have the big Flex Rewards review out of the way, it's time to take a look at some of the other digital stamp card options on the market. Next up is FiveStars, one of the most popular customer loyalty programs currently available. Often referred to as a 'marketing program' instead of a digital stamp card, FiveStars has been designed to track customer behavior and preferences in order to better personalize the marketing messages that they receive. The program is free to join, and customers can sign up by providing their email address or phone number at a participating venue. Once they're signed up, they'll start receiving personalized messages and offers from the businesses they visit most often. These messages are sent via email, text, or the FiveStars app, which is available for both iOS and Android devices. The app also allows customers to check their balance, view their offers, and find participating businesses in their area.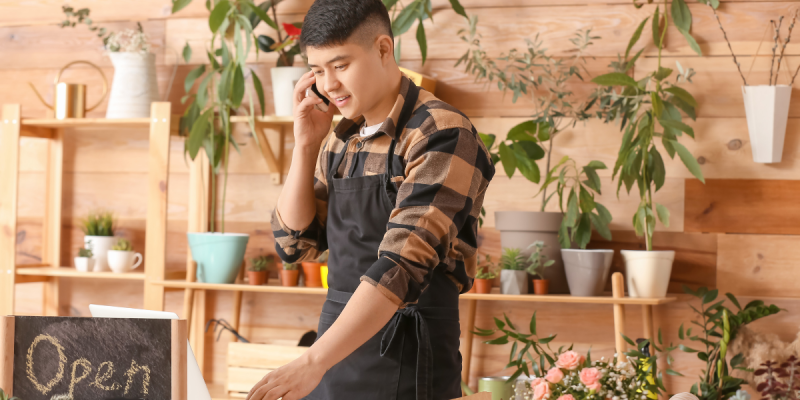 Businesses that sign up for FiveStars will be given a physical device to place at their venue, which customers can use to check in and collect stamps. They will also be given access to the FiveStars Merchant Center, where they can view customer analytics, create and manage offers, and track redemptions.
• Automated coupons
• Deal distribution
• Optimized marketing campaigns
• POS integrations
• New consumer campaigns
• Send birthday messages and awards
• Bonus point incentives
• Lapsed client campaigns
• A/B testing
• Reminders & SKU triggers
• Push messages
• Automated SMS and emails
• Multi-channel message delivery
• Business growth campaigns
• Consumer segmentation tool
• At-risk campaigns
• Campaign success reports
• Event-triggered alerts & special discounts
Pros:
• FiveStar tracks essential data.
• Ability to program and push promos to a wide base of people.
• Easy to have and manage multiple businesses for tracking loyalty rewards.
• Sends all the latest deals straight to a customer's phone.
• An affordable monthly subscription price is offered that includes the installation kit.
• Monitor customer interactions to turn a one-time shopper into a loyal customer.
• Find out what motivates return customers, and keep track of less regular customers.
Cons:
• Customers notice that they receive automatic discounts and coupons for not coming into the store for X amount of days. They then abuse the system by waiting longer to come in.
• Customer service needs work.
• Customer isn't notified that they need to use points before they expire.
• Customers and store owners are unsure of how to credit points.
• Some have reviewed the app as "Incoherent" and have had a "confusing in-store experience".
• Difficult to use if you have a bad signal or a poor internet connection.
• Results aren't apparent without marketing efforts.
• It takes a lot of point accumulation to get rewards.
How Much Does FiveStars Cost?
The cost of FiveStar varies depending on the package that businesses choose. Business owners have two options: Essentials and Pro. Check out the FiveStar pricing page here for a breakdown of costs and what's included.
In third place, we have StampMe. This digital stamp card solution is popular with small businesses, medium businesses, freelancers, nonprofits, and even government entities.
As with Flex Rewards and FiveStars, Stamp Me offers businesses an easy way to set up and manage a loyalty program. Customers can sign up for the program either through the StampMe app or by providing their phone number at the venue. Once they're signed up, they can start collecting stamps and redeeming rewards.
Unlike Flex and FiveStars, StampMe offers something a little different in terms of building 'hype,' and it does so in the form of gamification. It's a truly unique feature that is worth mentioning. They offer 'Scratch & Win' games that businesses are able to use as an engagement tool.
Customers can 'scratch' a certain number of times per day to win prizes that the business has set up. Not only does this give customers an incentive to keep using the app, but it also gets them talking about the business with friends and family.
StampMe also allows businesses to integrate their CRM or email marketing platforms, so they can continue to engage with their customers even after they've left the venue.
• Full access to customer data
• Full access to loyalty activity
• Push notifications and SMS
• Birthday club
• Gamification
• Lapsed customer re-engagement
• Random rewards
Pros:
• Great features.
• Modern design.
• Efficient and cost-effective.
• Basic CRM management.
• Speedy customer service.
Cons:
• Some users experience issues with app installation.
• Takes a long time to validate stamps.
• Both users and businesses experience many technical issues.
• Hard to use with bad internet connections.
How Much Does StampMe Cost?
StampMe offers simple, pay-as-you-go monthly pricing. Businesses can also get either a 14-day free trial or a 30-day free trial depending on which package they choose. The Lite package starts at $43 per month, the Pro package starts at $74 per month, and the Elite package begins at $180 per month. For more detailed pricing information, check out the StampMe pricing page here.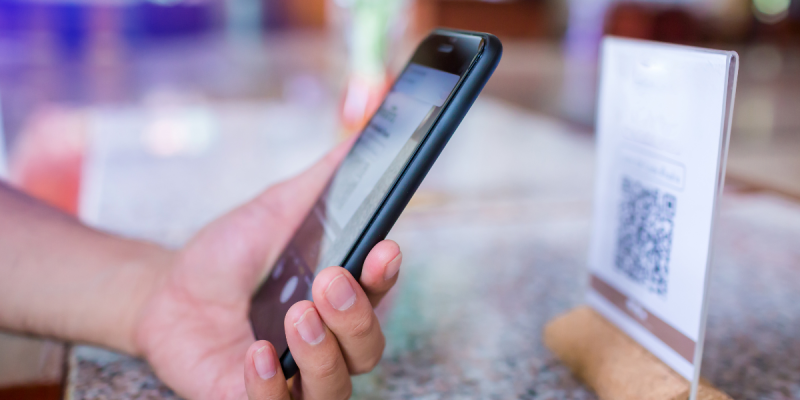 We're going way off the beaten path now with Oappso, a digital loyalty card solution that is popular in Europe and Australia.
Oappso is unique in that it allows businesses to customize their loyalty cards however they want. They can choose the number of stamps, the rewards, the colors, and even add their branding.
They have a 3-step process advertised on their website that makes it quick and easy to set up a loyalty program:
• Step 1 is to create your loyalty card design. You can add your branding and customize the stamps, colors, and everything else.
• Step 2 is to choose a reward and enter basic details. You can also select a halfway reward if you wish.
• Step 3 is to share the link or QR code with your customers. They can then go to the link or scan the QR code to sign up for the loyalty program.
Yep, it really is that easy. There's not much more to say about Oappso. It's a straightforward, no-frills digital loyalty card solution that does its job well.
• Activity tracking • Loyalty cards and program • Management system for rewards • CRM software
Pros:
• Customers adore it because it is so speedy
• Cards are integrated into their preexisting phone wallet instead of a downloadable app
• Notification to use their card when they enter the store
• Send SMS to customer phones
• Really affordable and cost-effective
Cons:
• No annual subscription is on offer
• No push notifications on the basic package
• Businesses would love to see more customer analytics
How much does Oappso cost?
Oappso is one of the cheapest apps on our list, costing only $12 per month for the Basic package, $18 a month for the Plus package, and $24 for the Pro package. You can also get a 7-day free trial for any of the paid packages.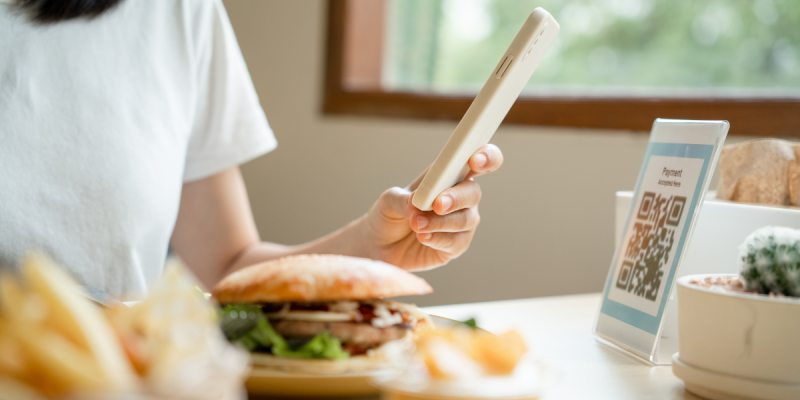 Juicy App is a virtual loyalty card tied in with a CRM membership. It's a pretty neat little solution that has a lot to offer businesses, particularly small businesses.
The first thing you need to know about Juicy App is that it's not just a digital loyalty card solution. Instead, the integrated CRM software allows businesses to track and manage their customer relationships, optimize campaigns, and personalize offers to increase the chances of returning customers.
While the CRM is great, the digital loyalty card feature is pretty straightforward, and not as feature-rich as some of the others on this list. However, it works well with businesses that tend to prefer simplicity over bells and whistles.
That being said, one thing that is worth mentioning is that multi-tier memberships are supported, which is a feature that not all digital loyalty card solutions offer.
• Multi-tier membership
• Flexible loyalty point system
• Digital Stamps and earning rules
• Rewards and vouchers
• Analytics, segmentation, and automation
• CRM to optimize campaigns
• Form builder
• Reward quota
• Registered member list
Pros:
• The integrated CRM is great for businesses that want to track and manage their customer relationships
• The flexible loyalty point system is perfect for companies that want to tailor the rewards to their specific needs
• Multi-tier memberships are supported
Cons:
• Not as feature-rich as some of the other digital loyalty card solutions on this list
• The digital stamps and earning rules can be a bit confusing for businesses that are new to the concept
• The website is hard to navigate and understand
How Much Does Juicy App Cost?
Prices for JuicyApp are subjective and are not listed on their website. You'll need to contact them for a quote.
If you want to keep things simple, Loopy Loyalty is a great choice. It's a cloud-based customer loyalty program solution that businesses can use to create digital stamp cards and manage transaction histories.
It's primarily used by restaurants, gyms, bars, coffee shops, fitness centers, and massage parlors. However, any business that wants to create a loyalty program can use Loopy Loyalty to do so.
Both desktop and mobile devices are supported, and there are native apps available for both Android and iOS devices.
Loopy Loyalty allows businesses to create stunning digital loyalty cards in a matter of minutes. You don't need any design experience or coding knowledge to create a loyalty card that looks great and works well. In addition, no POS integration is required, which makes it one of the easiest digital loyalty solutions to set up and use after Flex Rewards.
• Card design studio
• No POS integration required
• Cloud-based platform
• Native mobile apps available
• Manage transaction histories
• Lock-screen notifications
• Rich customer insights
• Loopy Loyalty transaction is written to a secure database
• Unlimited everything (customers, push messages, stamps, rewards, transactions)
• Location-based notifications when your customers are near your location(s) (available for iOS only)
Loopy Loyalty Pros and Cons
Pros:
• The online platform is very easy to use
• Helpful and fast customer service
• The stamper app works great
• Excellent features for business owners
• Annual subscriptions available
Cons:
• Per month for the "Growth" plan is too expensive
• The setup process is tedious
• Not much flexibility to customize
• No personal dashboard for business owners
• Customers can't see their stamp progress
How Much is Loopy Loyalty?
Loopy Loyalty pricing is subscription-based and starts at $25 per month for their Starter Plan, $69 per month for their Growth Plan, and $95 per month for their Ultimate Plan. Each package comes with specific features.
You didn't think we would forget about Reward Stamp App, did you? This digital loyalty card solution is a fantastic way for businesses to connect with their customers and create loyalty programs that work.
The form and function of Reward Stamp App is very similar to all of the other digital loyalty card solutions on this list. However, it's the little things that awarded it its place as the seventh-best digital loyalty card solution in our guide. This app boasts something a little unique that the others don't: it offers users the ability to create and launch their own app on Google Play or the App Store.
While this might not be a big deal to some businesses, it's a game-changer for others. For example, if you have your own app, you can use Reward Stamp App to create a loyalty program that is branded with your logo, colors, and other design elements. And because it's integrated with your app, you can offer your loyalty program participants exclusive deals, rewards, and coupons that can only be redeemed through your app.
Apart from the big stand-out feature of creating a loyalty program integrated with a customized app, Reward Stamp App has all of the features you would expect from a digital loyalty card solution.
Reward Stamp App Features
• Create and launch your own app on Google Play or the App Store
• Digital reward card
• Issue stamps or points
• Direct chat with your customers using the app (only works if customers also have the app)
• Set various offers for your reward program
• Issue a cash coupon to one or more customers
• Publish your business information directly to customers via the app
• Help customers find you with a location pin on your integrated business map
• Option to integrate social media
• Automate functions of your reward program
• Monitor performance via customer analytics
Reward Stamp App Pros and Cons
Pros:
• The ability to create and launch your own app is a fantastic feature.
• Branding options for your loyalty program are excellent.
• Customers can easily find your business location with the integrated map.
• You can automate many of the functions of your loyalty program.
• The customer does not need to download the app to participate.
Cons:
• The digital reward card is a little basic and doesn't offer much in terms of customization.
• Premium subscription is pricey.
• Some found the app difficult to navigate.
How Much Does Reward Stamp App Cost?
Reward Stamp App offers a free 14-day trial. After that, pricing starts at $19 per month for Basic, $39 per month for Advanced, and $99 per month for Premium. Check out their pricing page for more information.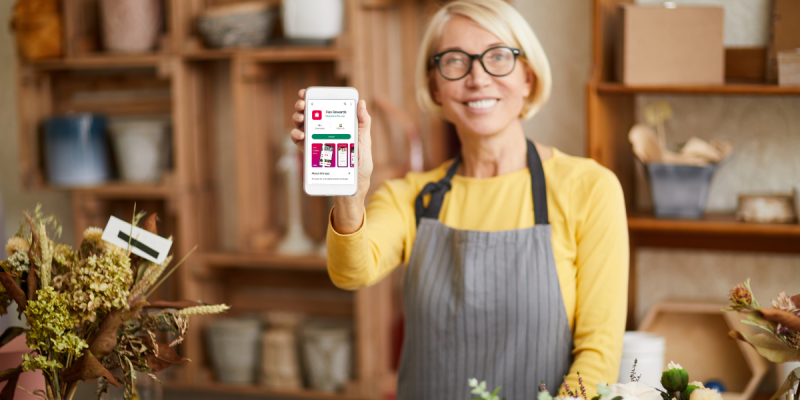 Featured by the likes of the Guardian and London Evening Standard, this application is a force to be reckoned with in the digital loyalty card market. It's simple, efficient, and very user-friendly, which is why it has such a loyal following among both small and large businesses.
Think of LoyalZoo as your own personal mini CRM system that allows you to manage and monitor your loyalty program with ease. This is an excellent solution for businesses that want to have more control over their loyalty program with a comprehensive backend system.
With LoyalZoo, businesses can monitor customer behavior, track spending habits, and target customers with personalized marketing messages. You can also create and send digital coupons and loyalty cards directly to your customers' smartphones. And because it's all integrated into one system, you can manage your entire loyalty program from one central location.
• In-store and online rewards • Multi-location support • Loyalty Analytics • POS integrations • Excellent customer support • Customer engagement
Pros:
• LoyalZoo has designed a user-friendly interface that makes it easy for customers to set up their loyalty programs.
• The main dashboard is arranged efficiently and provides you with a quick overview of how your program is doing.
• LoyalZoo prices are affordable, making them a great option for many businesses.
Cons:
• Customers experienced a few glitches with the setup of the customer loyalty program.
• The free trial only lasts for 7 days which isn't enough time to test out the features of the program properly.
• The reporting dashboard isn't as comprehensive as some of the other options on this list.
• The level of customer support received depends on the level of subscription purchased.
How Much Does LoyalZoo Cost?
LoyalZoo offers a 7-day free trial. After that, pricing starts at $47 per month. If you would like to add the option of SMS texting to customers, it's an extra $30 per month. Find out all you need to know here.
Although not the most popular option on this list, MagicStamp certainly has a lot to offer businesses who are looking for a digital loyalty card solution. This application is aimed at businesses that want to increase customer retention and loyalty in the most candid way possible.
With MagicStamp, you can manage your customer loyalty program directly from a smartphone, desktop, or tablet. The 'Magic Portal' will give you all the insights you need to monitor your program's progress, while also shooting you real-time alerts if anything changes. Plus, customers can easily access their loyalty cards from the MagicStamp app, which is available for both iOS and Android devices.
The unique thing about MagicStamp is that it provides businesses with a literal stamp to use in-store. This physical stamper is connected to the app and will act in the same way as the traditional loyalty cards we're all used to. When a customer purchases something from your store, they'll get their loyalty card 'stamped' via their app, and they can then redeem their rewards once they've collected enough points.
Pretty nifty, right?
• As simple as paper cards
• Speedy download and setup
• Non-invasive sign-up
• Fraud protection is built-in
• Simplicity at its finest
Pros:
• Simple yet effective interface.
• User-friendly.
• Simple to set up.
• No scanning QR codes, no scanning NFC.
• Annual subscriptions are available.
Cons:
• Limits customers to 1 stamp per venue per day.
• The mobile app can suddenly stop working.
• Users have experienced issues with deleted stamps.
• It requires a lot more businesses to be beneficial for users.
How Much Does Magic Stamp Cost?
MagicStamp offers a Basic subscription for $39 per month, a Growth subscription for $59 per month, and an Advanced subscription for $99 per month. It's a little pricier than some of the other options on this list, especially when you consider the different features available with other programs.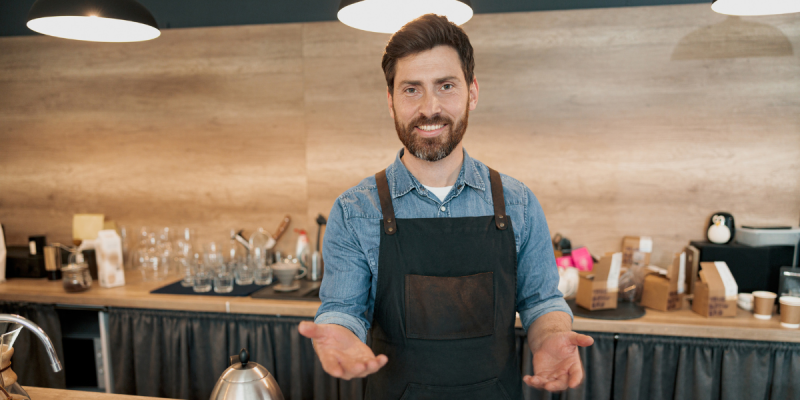 Last, but certainly not least, on our list of the top 10 digital stamp card apps is Snap Loyalty. While this app is less well-known than some of the others on this list, it's definitely one that's worth checking out if you're looking for a cost-effective digital loyalty solution for your business.
Snap Loyalty is designed to be quick and easy to use, with no integration required. Businesses just need to have the app up and running on a mobile device, and they're good to go. When customers make a purchase, they simply give their phone number to the cashier, who then enters it into the app. The customer's points balance is then updated automatically, and they can redeem their rewards once they've collected enough points.
One of the best things about Snap Loyalty is that businesses get to choose the points-to-dollar spent ratio. So, if you want to give customers 1 point per dollar spent, you can. Or, you can increase the ratio to 2 points per dollar spent, or even more. It's entirely up to you.
• Point management
• Add notes for each customer
• Create team member accounts
• View a history of points earned and redeemed
• Customize messages
• Export customers to CSV file
• Advanced search
Snap Loyalty Pros and Cons
Pros:
• Great suite of features for both businesses and customers.
• Extremely affordable for companies of all sizes.
Cons:
• Not many users or businesses.
• Not as well known as some of the other options.
How Much Does Snap Loyalty Cost?
Unlike any other digital loyalty card in this guide, Snap Loyalty is free for businesses to use, which makes it an extremely affordable option, especially for small businesses. However, it's worth noting that there are some paid plans available. For just $4 per month or $8 per month, businesses are able to access even more features, including mass SMS messaging, customer insights, and more. Learn more here.
Are You Ready to Implement a Digital Stamp Card App?
Now that you know everything there is to know about digital stamp card apps, it's time to decide if one is right for your business. You can't go wrong with any of the options on this list, but it's important to choose the one that best fits your needs and those of your customers.
Do you want an app that's filled with fun features, affordable, and super easy to use? Flex Rewards will most likely be the perfect choice for you. Are you looking for an app that's free, simple, and quick? SnapLoyalty could be a great option.
No matter what you're looking for in a digital stamp card app, there's definitely an option on this list that will make your customers happy and keep them coming back for more.
We hope you found this comprehensive guide helpful, and we wish you the best of luck in implementing a digital stamp card app for your business!
Remember, if you have any questions, our team is always here and happy to help. Click here to reach out.