Step 1: Setup your Account
Create a new merchant account for free at https://dashboard.flexrewards.io/signup using any email address and password. Once you have entered these details, you'll be asked to fill out some contact details: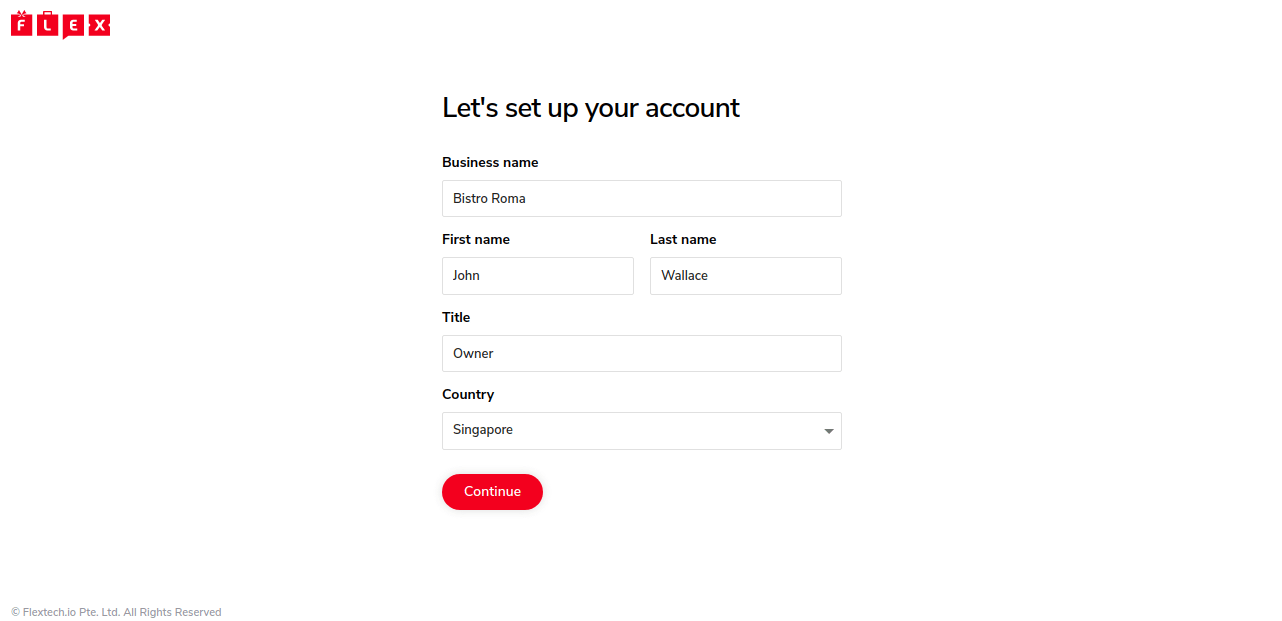 After you complete these details you'll be taken to your Flex Rewards Dashboard where you'll be guided through an initial setup process which looks like this: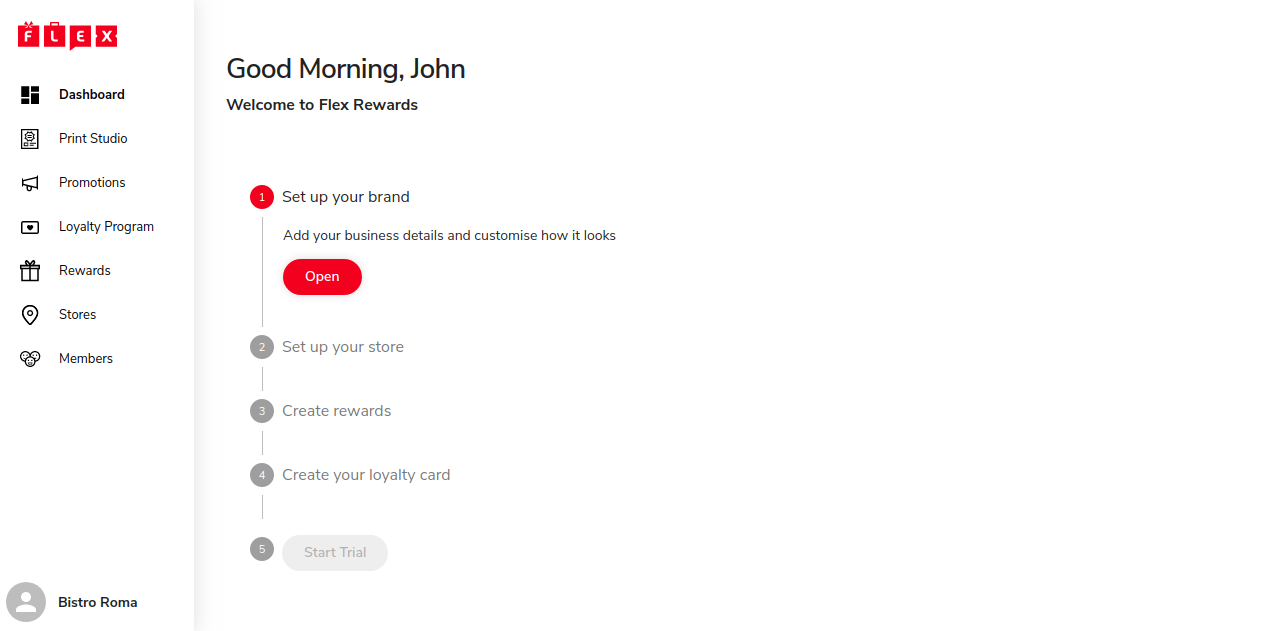 After you complete these steps you'll be in a position where your Loyalty Card program will be ready for activation!
Step 2: Go to Print Studio
The next step is to head to the Print Studio where you will download and print out all the assets you need to capture membership signups. The Print Studio looks like this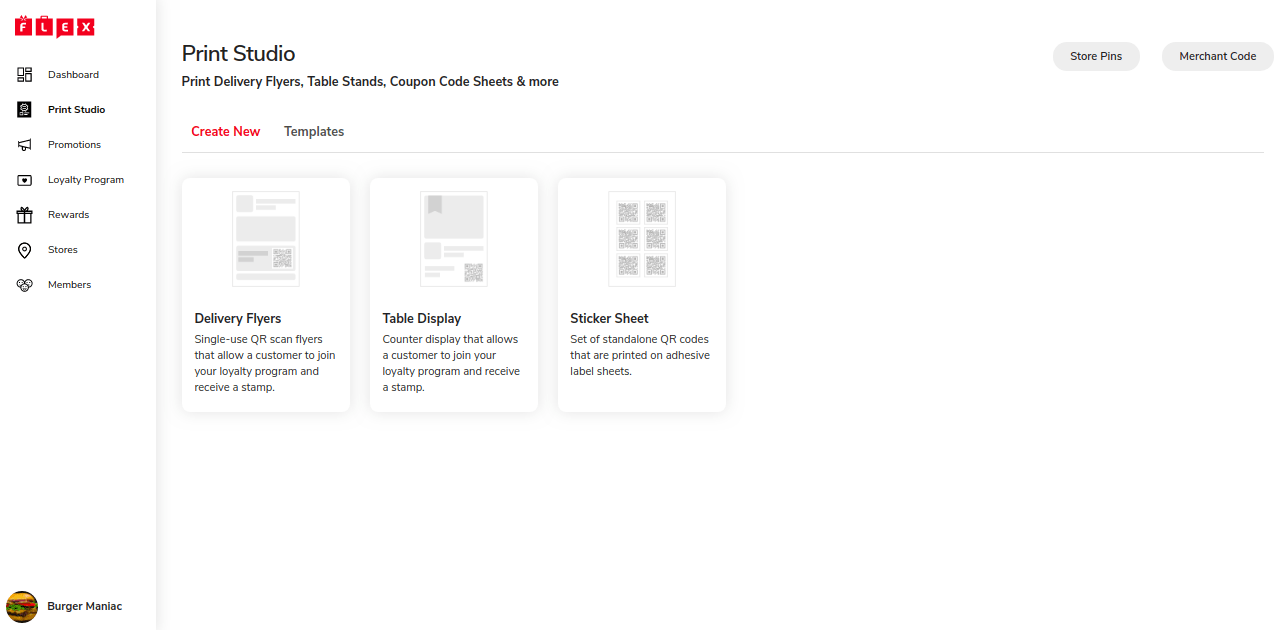 Table Displays will generate a single PDF sheet that describes your loyalty program. Your customers will scan a QR code printed on the Table Displays and will be taken to the Flex Rewards app to join your loyalty card program
Delivery Flyers will generate batches of PDF sheets of between 1 to 1000 pages. Each flyer individually describes your loyalty program. When customers scan the QR code printed on the flyer, a loyalty stamp will automatically be added to their loyalty card. Use these flyers with care, as each QR code represents a real stamp.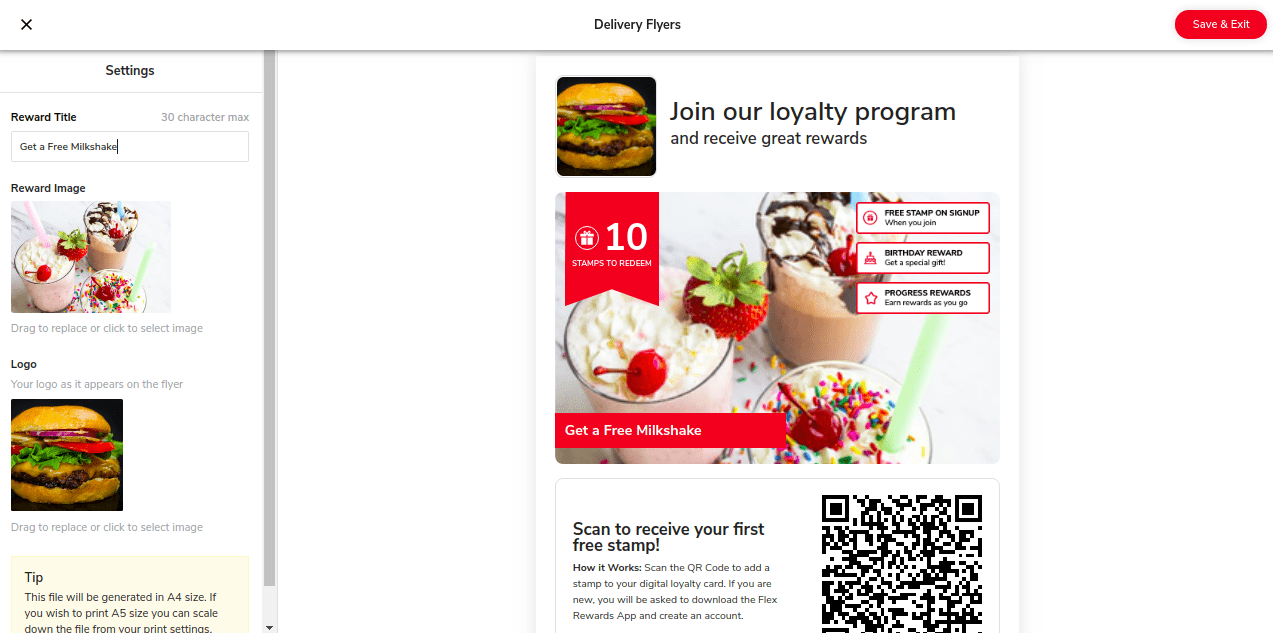 Sticker Sheets will generate batches of Avery label sheets of individual QR codes. Like codes printed on Delivery Flyers, each code on the Sticker Sheet represents a loyalty stamp. When scanned, a loyalty stamp will be automatically added to your customer's loyalty card.
When generating Flyers and Sticker Sheets, it may take a few minutes to finish processing, so please don't close your browser or hit the back button until the process is complete.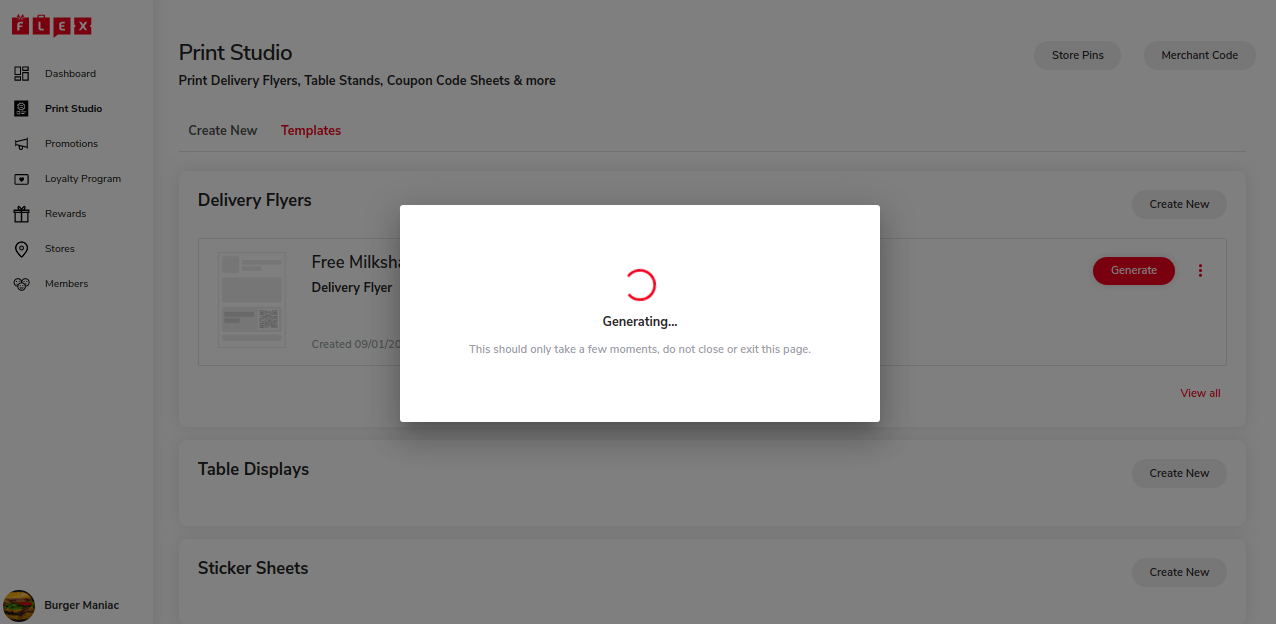 Your PDF will open into your browser. To download the file, go to the top right corner and tap the download icon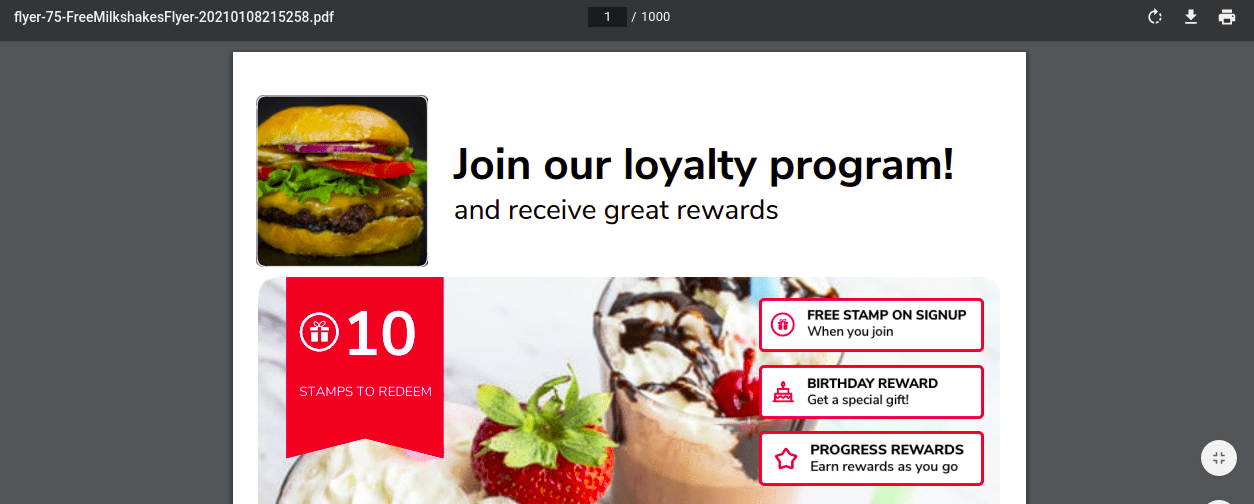 Step 3: Sign-up Customers
Now that you've printed Table Displays and Flyers, it's time to get them in front of customers. Place Table Displays around your venue so customers can see your Loyalty Program and join. Please Delivery Flyers in your home delivery packaging so you can send initial stamps to your customers who order from home.